Air conditioning is an essential appliance for most households and businesses in Singapore's hot and humid weather, often relied on to stay cool and comfortable throughout the year. That said, regular aircon cleaning and proper maintenance is needed to ensure optimal operation, and to prevent breakdowns which can be costly to repair. But with so many companies offering similar services, it can be challenging to know where to start. Keep reading to learn the essential factors to consider when choosing an aircon servicing company to keep your aircon in tip top condition.
What services are provided
The first factor to consider when selecting an aircon servicing company is the range of services offered. Some companies specialise in specific types of air conditioning units or provide specific services such as installation or repair. Hence, it is crucial to select a company that offers a wide range of services that cater to your specific needs. Additionally, you should check that the company has experience working with the specific brand and model of your aircon unit. Inquire also about their service warranties and the cost of the services provided to ensure you are getting value for your money.
Experience
A company with years of experience in the industry is more likely to have a team of well-trained technicians who can quickly identify potential issues with your aircon unit. This means they are better equipped to handle any potential problems that may arise during the servicing or repair of your aircon unit.
When deciding on an aircon servicing company, it's crucial to consider the years of experience they have in the industry. A company that has been providing aircon servicing for many years is more likely to have a proven track record of delivering quality services. Also, consider the number of satisfied clients they have served over the years. This can be done by reading online reviews from previous customers to get an idea of their reputation.
Are they licensed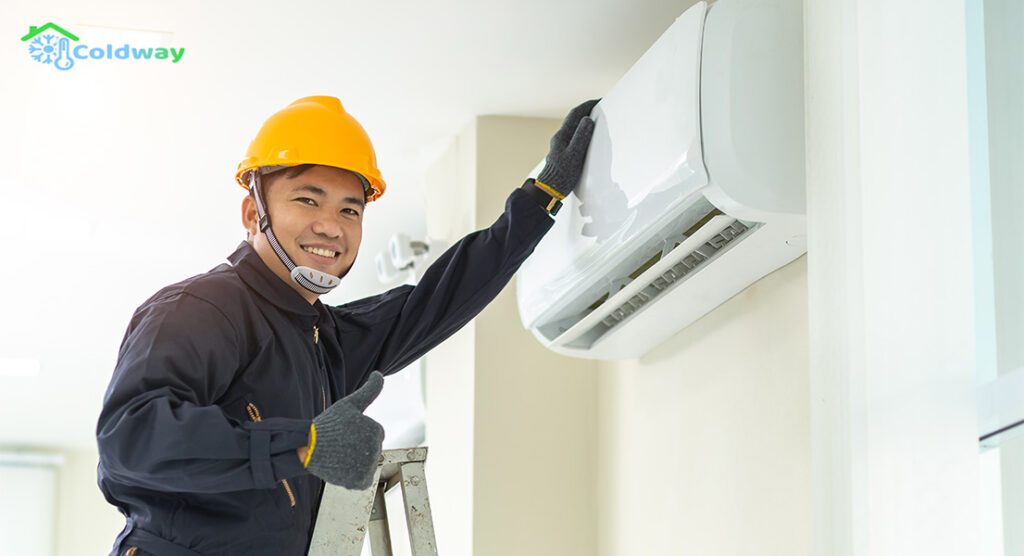 A licensed company is more likely to have well-trained technicians who comply with industry standards and regulations. This means that they are better equipped to handle any problems that may arise during the servicing or repair of your aircon unit, ensuring that it operates optimally and extends its lifespan. Ask the company to provide information on their technicians' qualifications and training to ensure that you are working with a team of professionals.
To verify the licensing status of an aircon servicing company, check with the relevant regulatory bodies in Singapore, such as the Building and Construction Authority (BCA) and the National Environment Agency (NEA). These bodies ensure that companies operating in the aircon servicing industry comply with the required standards and regulations. By choosing a licensed company, you can have peace of mind knowing that you are working with a company that has met the necessary regulatory requirements.
Learn more: 4 Things To Consider Before Buying an Aircon
Choosing the right aircon servicing company to handle the maintenance and repair of your unit is essential. Keep these factors in mind when looking out for a reliable aircon servicing company, and you can rest assured your aircon unit will be well-maintained and operating at its best.
On the search for reliable and professional aircon servicing in Singapore? From aircon general servicing to aircon cleaning, Coldway Aircon offers a range of services for various aircon maintenance needs. Get in touch to schedule an appointment and experience top-notch service from our experienced and licensed technicians today!